Cutting angles and tooth choice
Date: 2018-10-09 Clicks: 2265
Cutting angles and tooth choice
tooth choice and the correct cutting angle are keys to obtaining the best results from your saw blades:this choice depends on the material and the section that needs to be cut . the following informatioin has been rrovided by our techinicians and is the result of many years experience.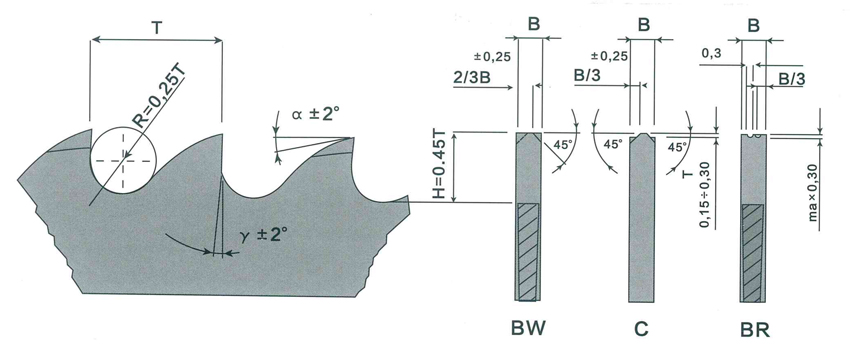 The circular saw blades are manufactured with the following standard angles:
HSS-DMo5 HSS-Co5
Y=18±2º y=12º±2º
A=10º±2º a=8º±2º
Pitch choice
Pitch choice in order to choose the right number of teeth,it is important to consider the section that needs to be cut and the matrial.
The pitch is correct when the teeth to section rtio is at least 1:3 for solid bars and 1:1 for pipes and structural shapes.
Stainless steel(<700n/mm)
for specific applions the angles recomended by our technicians are shown above.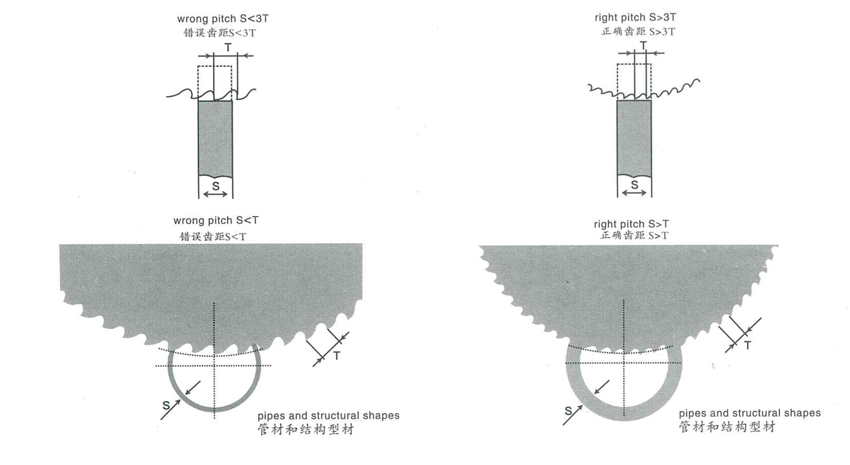 The key words of this article: